Alternative massage therapy known as Chocolate Massage involves kneading and manipulating soft tissue to locate pressure points along the Meridian Lines. This therapy helps the body get rid of toxins, prevent sports injuries, treat injuries, improve performance, reduce stress, and prevent injuries. Balinese Massage Therapy is a "hands-on" treatment that uses stretching and massage to strengthen and relax soft tissue (tendons, muscles, and fascia) and increase joint range of motion.
Massage therapy in Mahipalpur isn't just for athletes. Chocolate Massage can help with recovery for anyone, regardless of whether they are suffering from poor circulation, low energy, exhaustion, depression, or lethargy. It is a more profound and more serious back rub which includes extending, pressure, contact, conditioning and trigger point reaction strategies.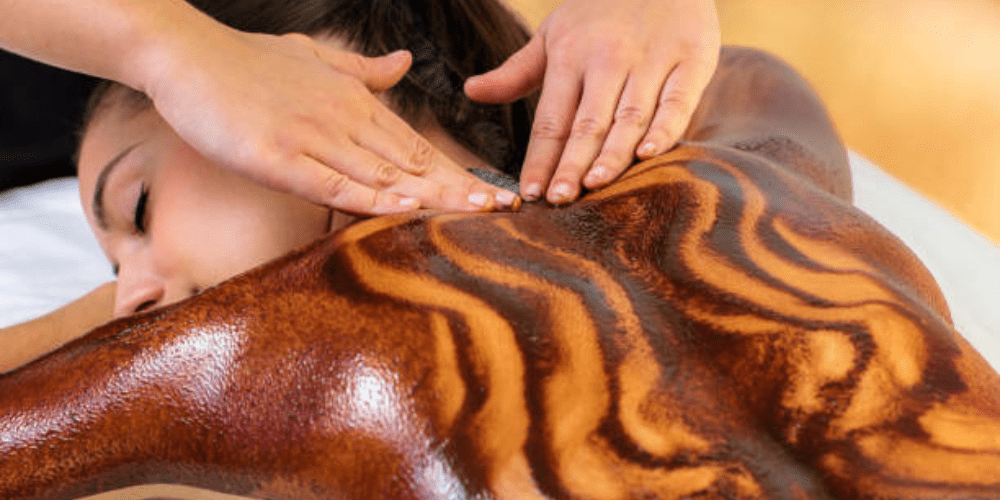 | | | | | | | | |
| --- | --- | --- | --- | --- | --- | --- | --- |
| Days | Monday | Tuesday | Wednesday | Thursday | Friday | Saturday | Sunday |
| Hours | 24 Hours | 24 Hours | 24 Hours | 24 Hours | 24 Hours | 24 Hours | 24 Hours |
Frequently Asked Questions
Chocolate Massage benefits?
Chocolate massage is a type of massage that utilizes chocolate oil or lotion as the primary massage medium. While it is not as well-studied as traditional massage techniques, it is said to offer a number of benefits. Some of the benefits of chocolate massage include:
1-Relaxation: The smell of chocolate is said to be relaxing and soothing, which can help to reduce stress and anxiety.
2-Hydration: Chocolate oil is said to be hydrating for the skin, which can help to improve its appearance and texture.
3-Antioxidants: Chocolate is rich in antioxidants which is said to be beneficial for the skin.
4-Mood-boosting: The scent and taste of chocolate is said to release endorphins, which can improve mood and create a sense of well-being. Offered by Jasmine Spa Delhi in Mahipalpur Delhi.
Chocolate massage prices?
Chocolate massage​ price is 3000/- offered by Jasmine Spa from Mahipalpur Delhi.